Modern Business School
Master Academic Studies
Management in Service Business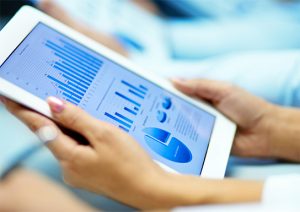 After successful finalization of bachelor's studies students are eligible to enroll graduate or master's studies. Master's studies of Management in Service Business enable students to successfully study service organizations, their management and related external business environment, and in that way to get essential insight into management and business field.
By completing graduate/ master's studies, students are capable to comprehend specificity of different service organizations, and to manage them. Besides, they are eligible to continue their education at doctoral studies in domain of management and business.
According to plan and program, these studies last two years, where students are required to pass twelve exams: eight in the first and four in the second year of studies.
The structure of the study program
First year
Obligatory subjects:
Scientific methods of Research
Strategic Marketing and Management in Services
Human Resources Management in Services
Leadership
Corporate Finance
Elective subject 1:
Business English Language 1
Business German Language 1
Elective subjects 2:
Business English Language 2
Business German Language 2
Elective subjects 3:
Corporate Governance and Corporate Social Responsibility
Corporate Security
Second year
Obligatory subjects:
Competitiveness and Service Quality
Innovation Management in Services
Elective subjects 4:
Traffic Management
Tourism and Sustainable Development
Elective subjects 5:
Management and Marketing in Sports
Expert Systems and Decision Making